Red Velvet
From 29,50€ for 40 roses
Bouquet pictured: 50 roses for 34,50 €
Product pictured : 50 roses
Product description
Irresistible red roses...
Give in to the irresistible pleasure of offering this bewitching bouquet of 'Red Calypso' red roses, chosen by our florists for their generous buds, gently unfurling as the days go by to reveal their rich, velvety petals. The perfect bouquet to accompany your most passionate messages.
26,50 €:
30 roses
29,50 €:
40 roses
34,50 €:
50 roses
39,50 €:
60 roses
At Aquarelle, we care about the origin of our flowers. We choose our partners meticulously and have made a long term commitment to improving the conditions of the workers at the horticultural farms we buy from.
Find out more about Aquarelle's Fairtrade roses.
Roses Fairtrade certified and sourced from Fairtrade producers. Visit
www.info.fairtrade.net
Instructions for care
These fresh flowers will travel in a non-spill vase designed especially by Aquarelle to keep the stems in water during transport.
The following care tips, which will be included with your order, will help your recipient enjoy this bouquet for as long as possible:
Cut the tie surrounding the stems
Clean the stems, removing any leaves that will be immersed in water.
Trim the stems according to the height of your vase.
Fill the vase with fresh water.
Add the sachet of plant food provided.
Change the water and trim the stems every 2 days
Spoil them even more by adding :
Click here to add an accessory and make your gift even more special :

5,00€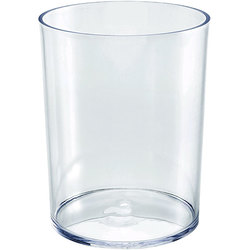 A stylish vase

5,50€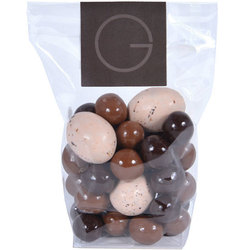 150g of delicious crunchy chocolate eggs
9,00€
A ballotin of 16 delicious praline-filled rochers

9,00€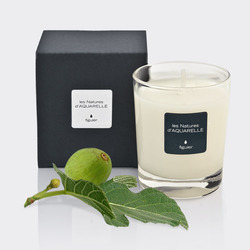 Total : €
Product description
Instructions for care
Reviews
Irresistible red roses...
Give in to the irresistible pleasure of offering this bewitching bouquet of 'Red Calypso' red roses, chosen by our florists for their generous buds, gently unfurling as the days go by to reveal their rich, velvety petals. The perfect bouquet to accompany your most passionate messages.

26,50 €: 30 roses
29,50 €: 40 roses
34,50 €: 50 roses
39,50 €: 60 roses

At Aquarelle, we care about the origin of our flowers. We choose our partners meticulously and have made a long term commitment to improving the conditions of the workers at the horticultural farms we buy from. Find out more about Aquarelle's Fairtrade roses.
Roses Fairtrade certified and sourced from Fairtrade producers. Visit www.info.fairtrade.net
These fresh flowers will travel in a non-spill vase designed especially by Aquarelle to keep the stems in water during transport.

The following care tips, which will be included with your order, will help your recipient enjoy this bouquet for as long as possible:

Cut the tie surrounding the stems
Clean the stems, removing any leaves that will be immersed in water.
Trim the stems according to the height of your vase.
Fill the vase with fresh water.
Add the sachet of plant food provided.
Change the water and trim the stems every 2 days